Issue 002 | Spring 2021 | Essay
Within the Circle: Madeline Anderson's Cinematic Assemblages

by Terri Francis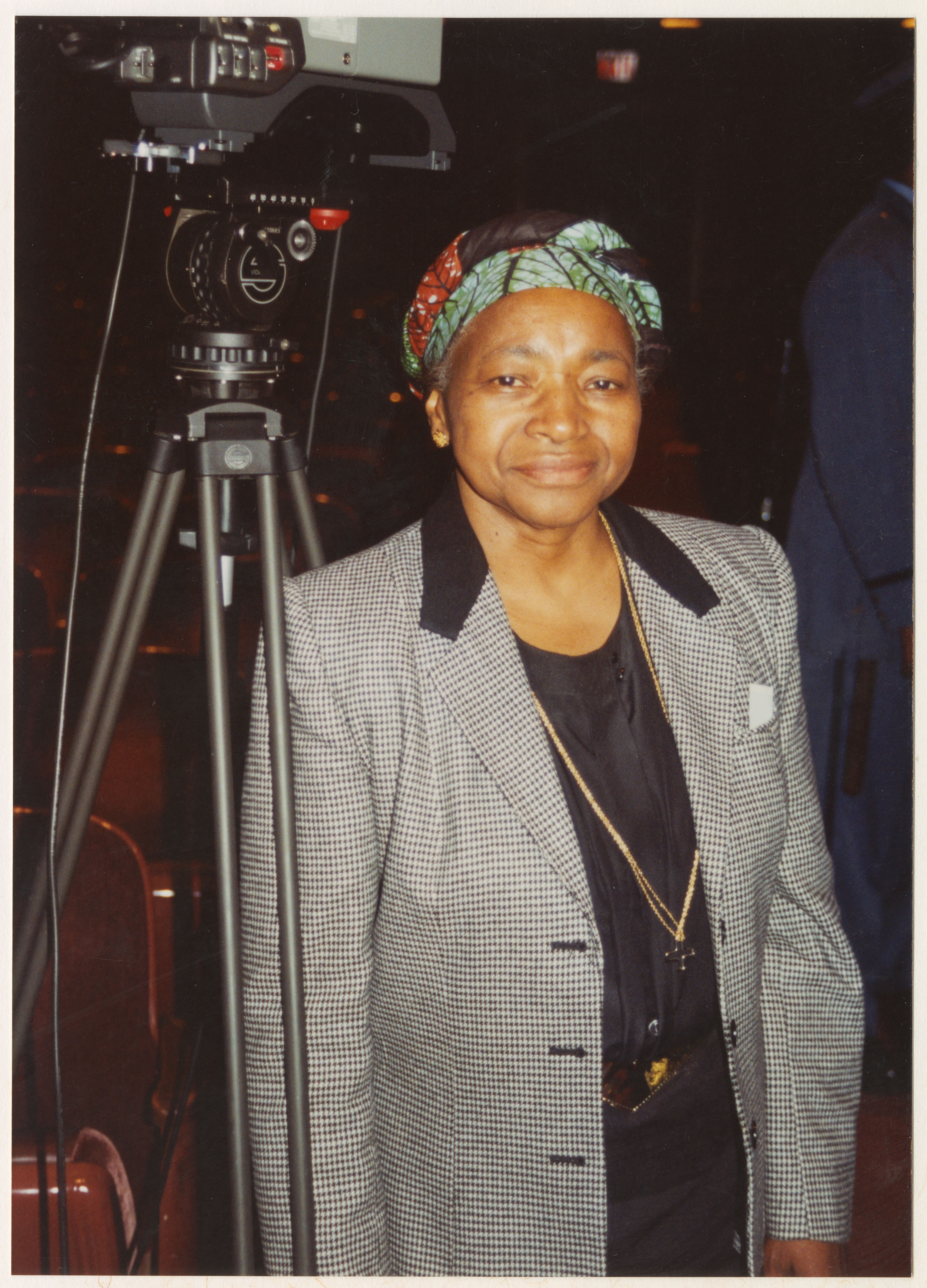 Madeline Anderson c. 1994. © The Trustees of Indiana University. Permission granted by the Black Film Center/Archive, Indiana University.

Historical events and people can often feel abstract and larger than life. Film brings us close. Madeline Anderson's incisive cinematic assemblages—I Am Somebody (1970), A Tribute to Malcolm X (1967), and Integration Report 1 (1960)—bring us even closer.1 Anderson's coverage of early civil rights demonstrations invokes the nonlinear past with newsreel-like immediacy and immersive affect. Her composite films consist of distinct cinematic acts, which unfold more poetically and musically than they do narratively. The optimism of demonstrators and the hostility of the police and other upholders of segregation are palpable and seemingly unmediated. The films image the radical Black struggle against white supremacy through essayistic montage and Black musical traditions, pulsating with formal rigor. At the same time, a centering of the Black subject—often filling the frame with faces—constitutes Anderson's epistemology. Among these faces (and voices) is that of Claire Brown, whose reflections are particularly salient.

In I Am Somebody, Brown provides plainspoken and critical narration of Black women hospital workers in Local 1119B striking for change in South Carolina. The opening sequence initially plays like a travelogue of idealized images of Charleston until Brown, also a member of the strike, steps in as our astute guide to bring us into her view of the city "as it really was . . . if you were poor and Black." She speaks at times as if to herself, placing the viewer—us—within a circle of imagined listeners who share and affirm her experience. Brown's voice is disembodied yet speaks with and for the strikers. Perhaps this is an effect perfected in postproduction when she visited Anderson at her home in New York. The filmmaker recorded Brown's narration while the latter watched the footage, giving it an unrehearsed, personal, and improvisational feel.2 Through Anderson's cinematic collections, we experience the history of those extraordinary-yet-ordinary makers who took a courageous and nonviolent stand to improve their lives and, in return, faced the state's brutality.

Historical events and people can often feel abstract and larger than life. Film brings us close.

Anderson's sincerity and proximity to her subject matter lay at the heart of her filmmaking approach. The filmmaker once said: "I think that media has to be utilitarian. I was criticized a lot for that view and I accept the criticism. I was not interested in making entertainment. I wanted my films to be used to improve our people."3 According to Anderson, white feminists said I Am Somebody was not a feminist film, a surprising claim given its narration by a Black woman, who chronicled the brave actions taken by over 400 Black women healthcare workers to push for union recognition and better pay and working conditions. In her 1969 artist statement, Anderson said of her work: "To me, the importance of the film was not its classification, however, it is a film made by a Black woman for and about Black women. At the time, my concern was, had I been successful in making a film that was true to their experience?"4 And in lifting up the experiences of everyday women in I Am Somebody and documenting it for today's viewers, she fulfilled her filmmaking ethic—to be useful and to improve the lives of others.

Anderson's stories of injustice are framed as stories shared in solidarity between friends and compatriots. Her aesthetic lends itself to an emotional as well as cerebral response. A Tribute to Malcolm X, for example, seats us in a chair across from the great man. We feel the warmth of his broad, beautiful smile, a punctuation to his philosophical reflections. The camera placement and editing allow us to leap, calmly, from one scene to another—forward in time, after Malcolm's assassination, to hear his widow, Dr. Betty Shabazz, speak of his outlook on human rights, and then back in time, across the Atlantic to sit across the table from him in Cairo. For the Black diasporic figure, Anderson's images call up feelings of recognition and return, a sense of belonging and closeness to the histories that have shaped our present day. In this way, Anderson's films are vast, even in their brevity.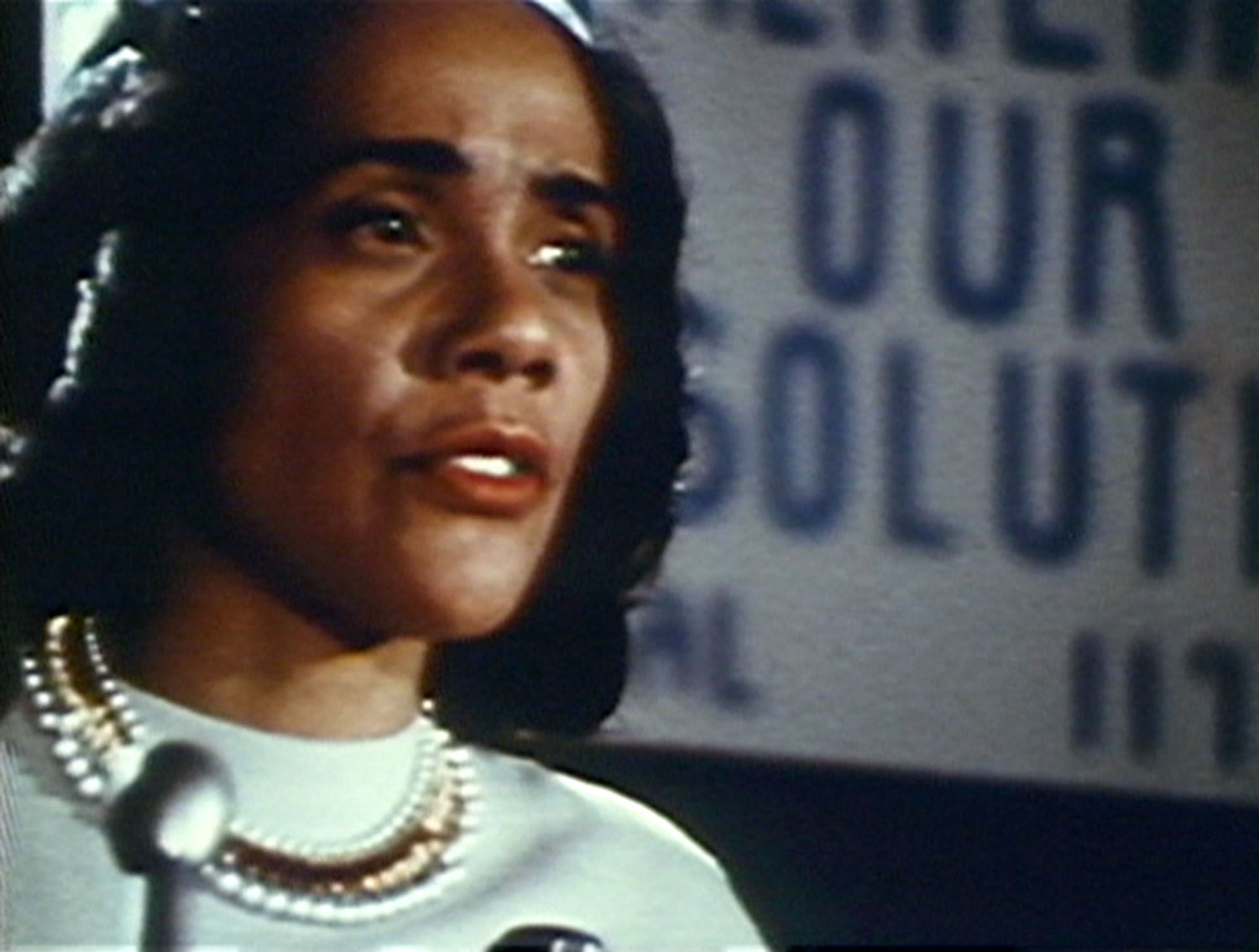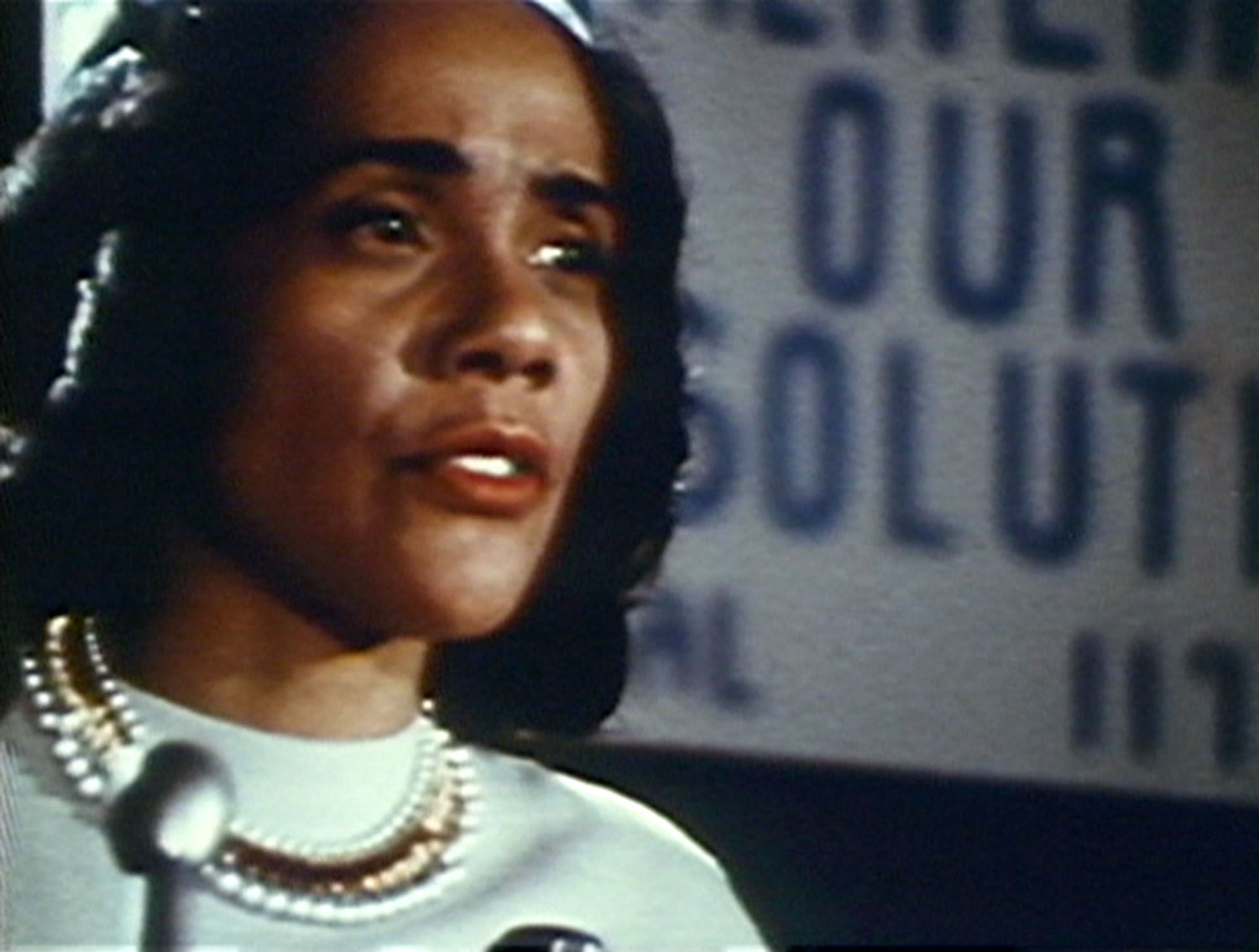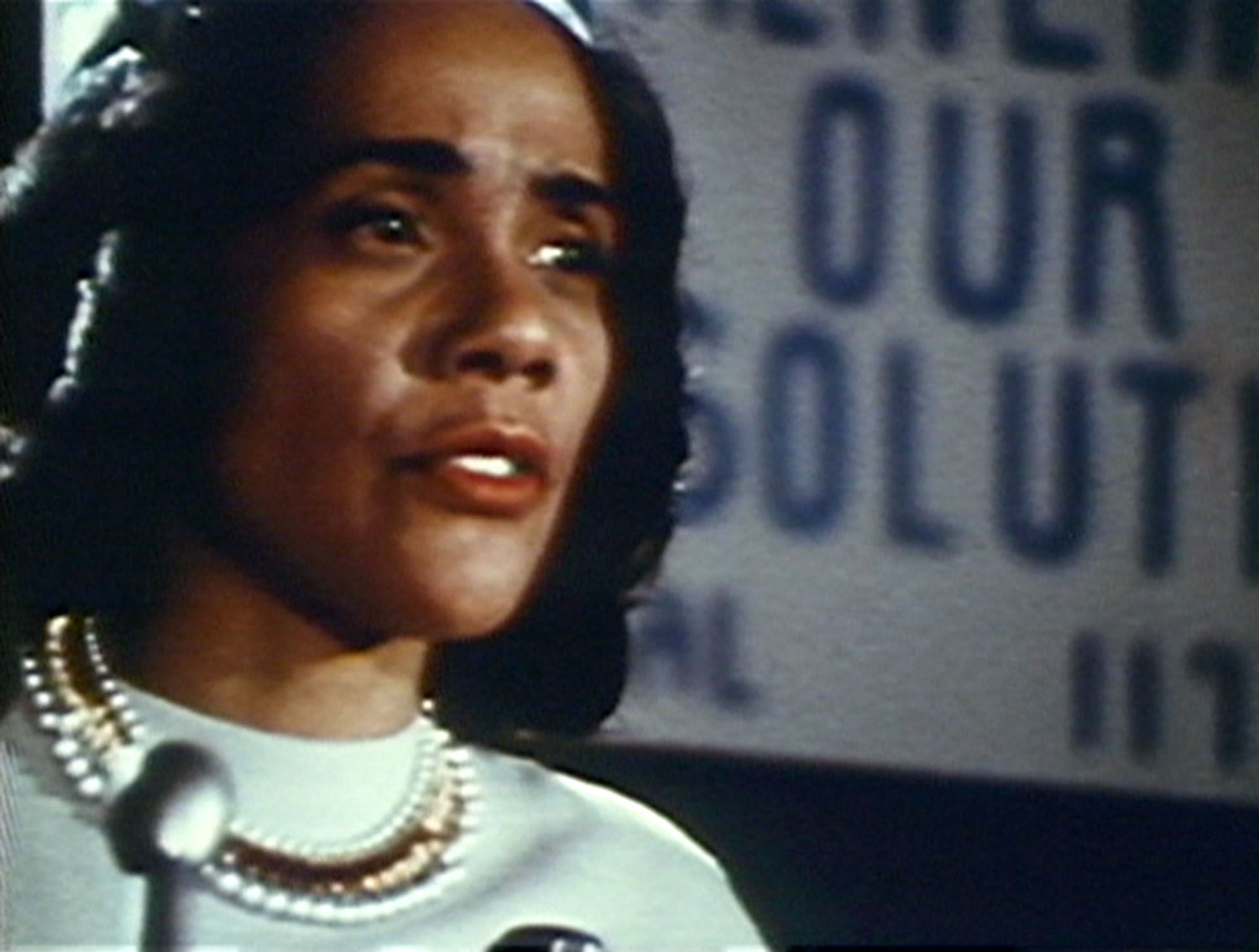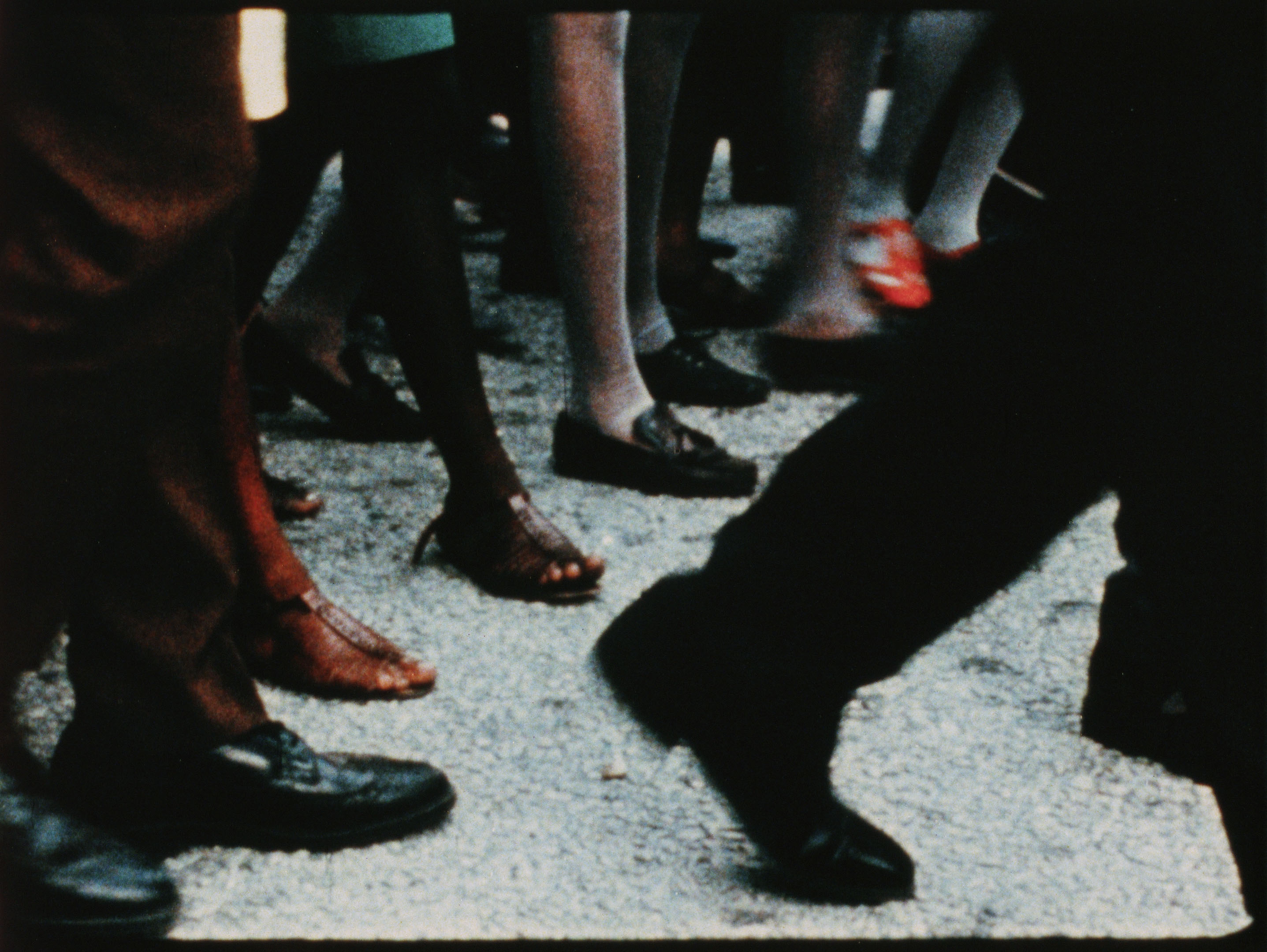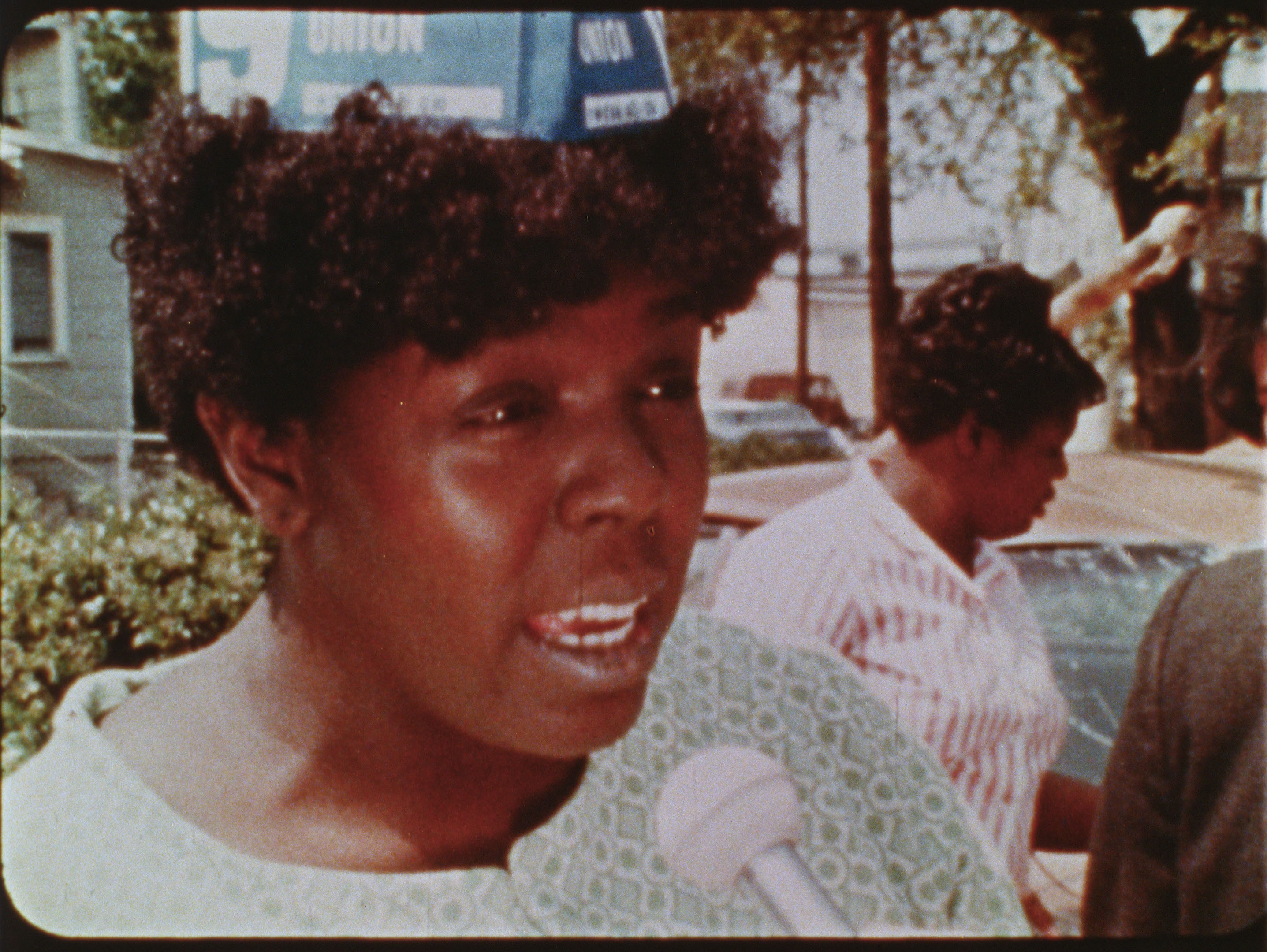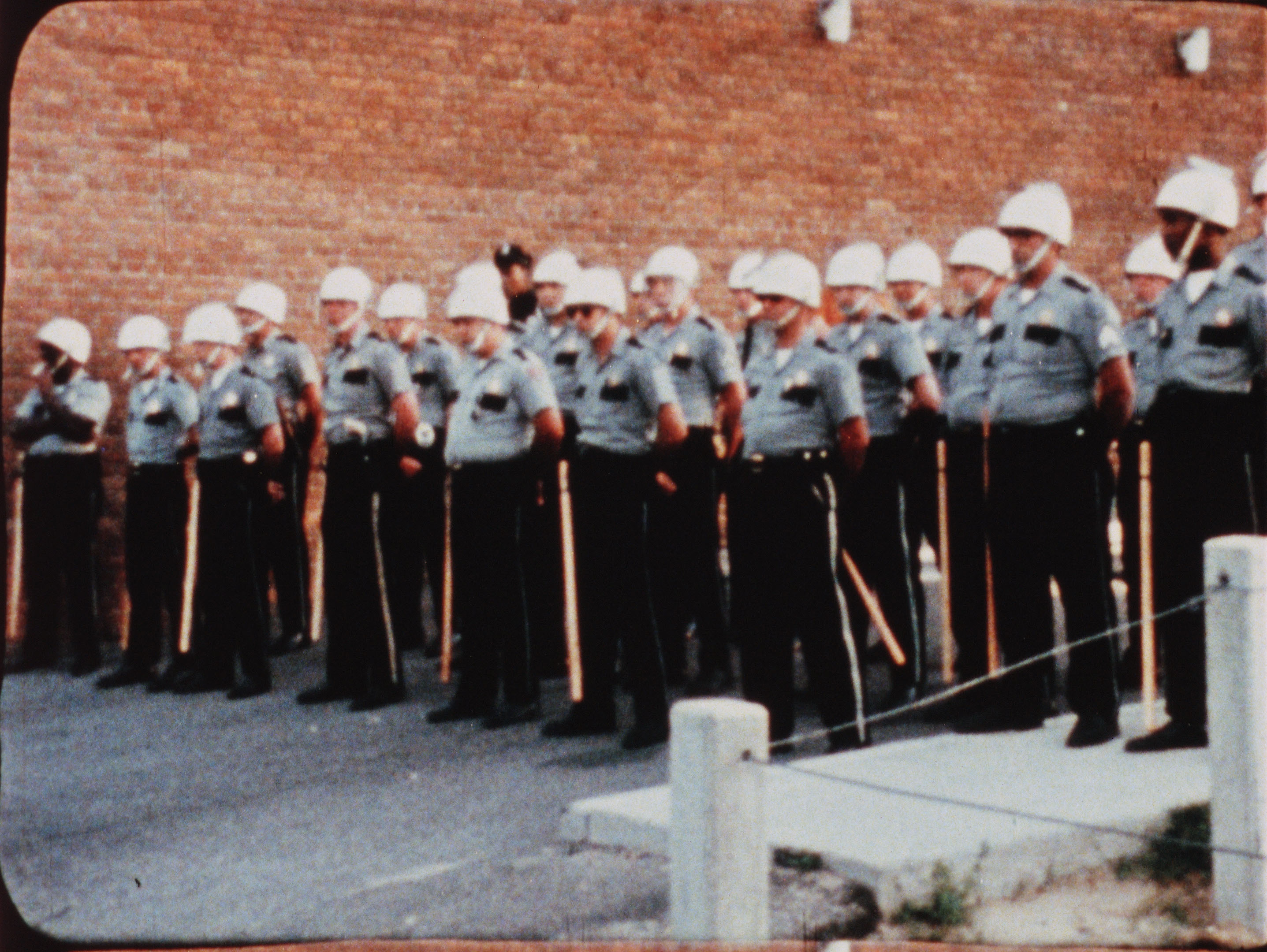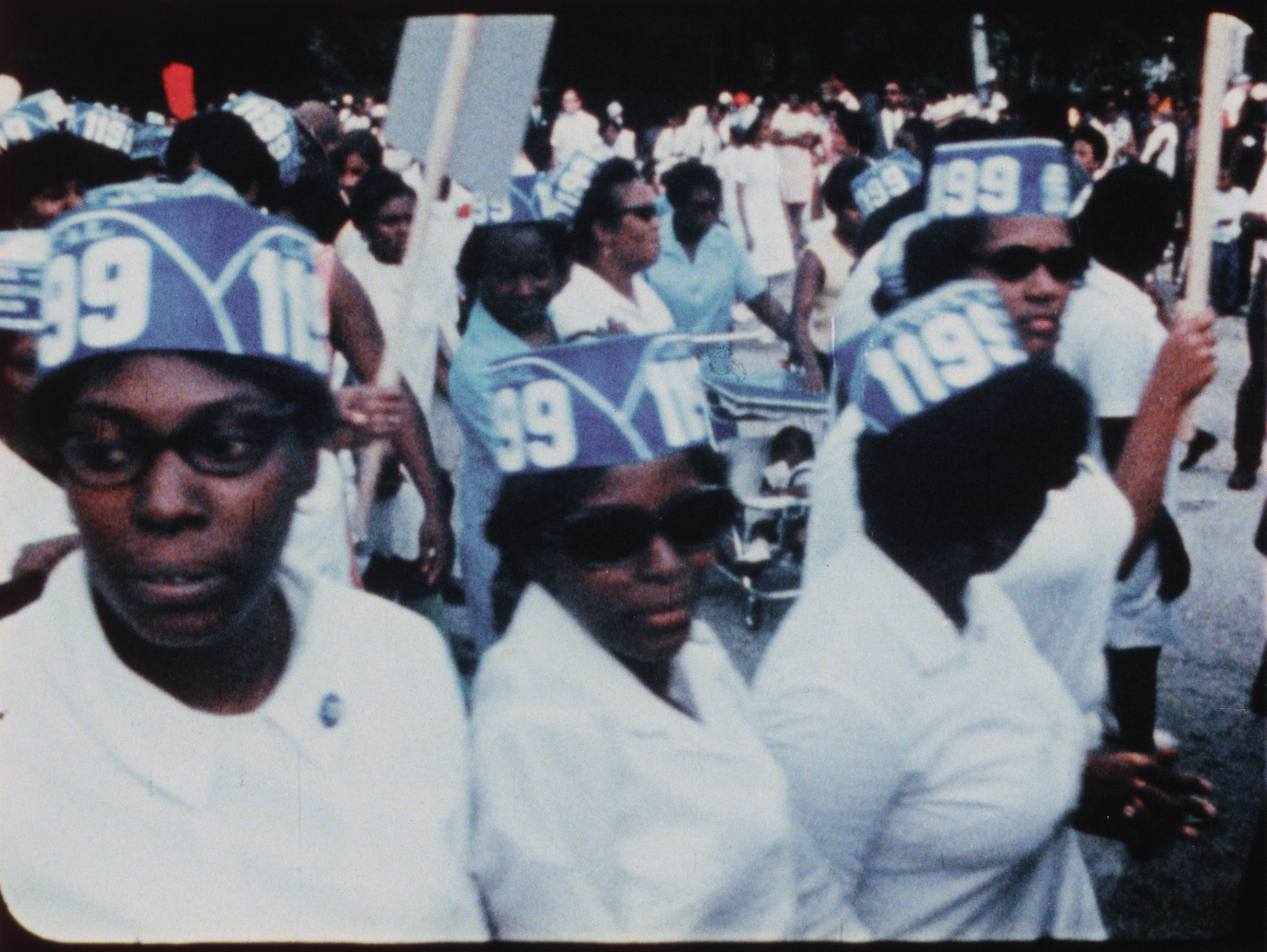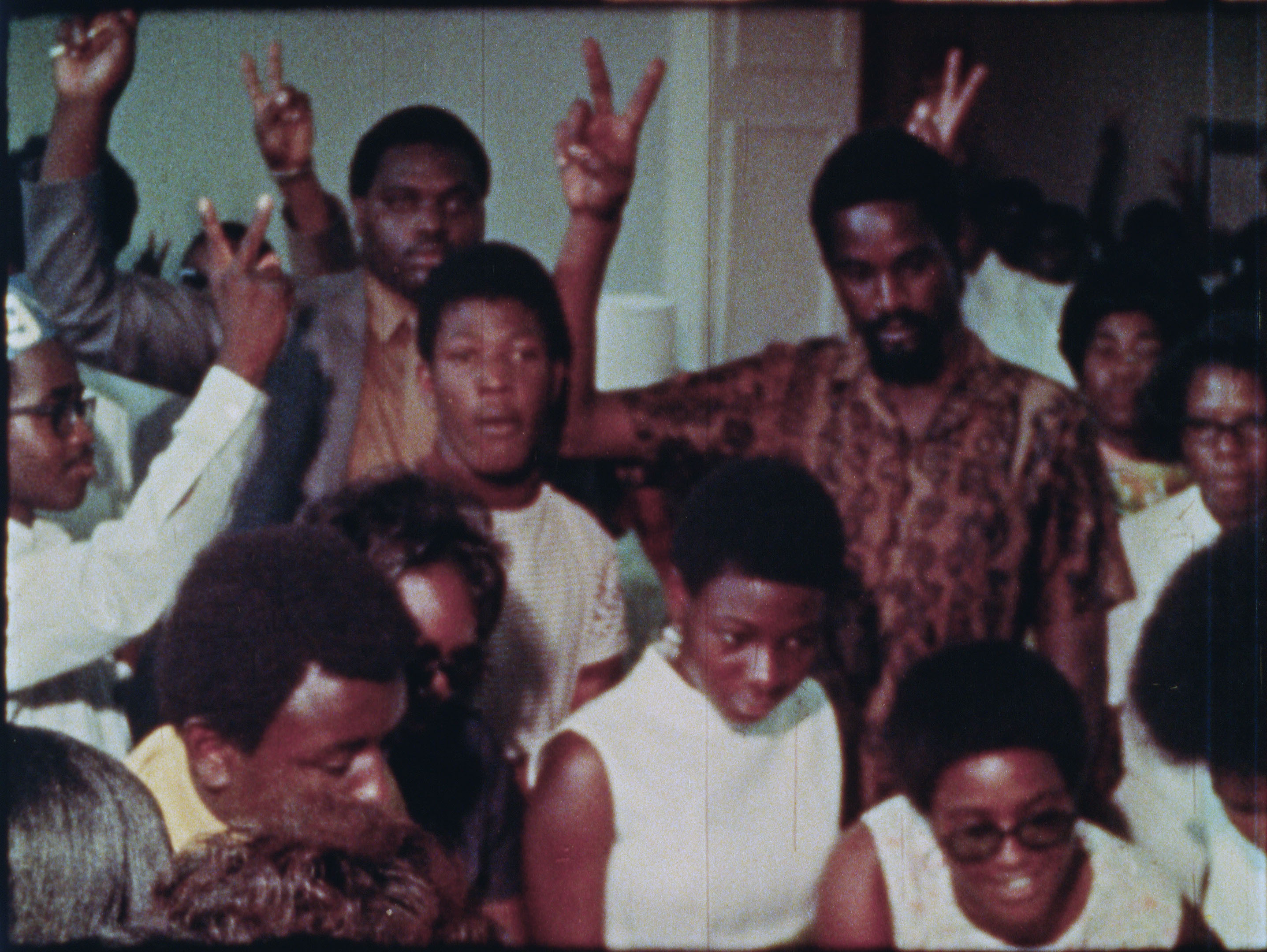 I Am Somebody (1970). Film stills courtesy of Icarus Films.

In a 2015 post-film discussion with curator Michelle Materre, Anderson spoke of Integration Report 1, referring to the early years of the Civil Rights Movement: "I didn't want to make big films. I only wanted to make ten-minute films every year to show the progress we were making."5 After telling the Film at Lincoln Center audience about how she had been a member of the NAACP since the age of fourteen, Anderson went on to explain that she titled the film Integration Report 1 with the idea that it would be the first in a series of reports. Networks, however, did not show any interest in supporting the project. To view Integration Report 1 is to feel the weight of its continued relevance as we continue to face police brutality amid job and housing discrimination, as well as persistent inequities in educational opportunity decades later; it is also to mourn the subsequent films Anderson might have produced.

Running twenty minutes, Integration Report 1 is both concise and epic. Through Anderson's film, we—the inheritors of this late 1950s freedom fight—witness marches, demonstrations, and sit-ins against segregation in Alabama, North Carolina, New York, and Washington, DC. With startling perspicacity, Anderson's cameramen and interviewers, under her direction, capture the acuity and courage of activists discussing their plans in living rooms. In the street, segregationist ideologies come down to the blunt statements of unidentified, angry white mothers who picket and refuse to bring their white children to a newly integrated school in Glendale, Queens.

For the Black diasporic figure, Anderson's images call up feelings of recognition and return, a sense of belonging and closeness to the histories that have shaped our present-day.

Though narrated by actor Robert Graham Brown, speeches, hymns, and protest songs constitute the largest part of Integration Report 1's soundtrack. Discussing the film's production history with Materre, Anderson makes it clear that generous and caring actions of camaraderie helped to bring the Integration Report 1 to reality. During the editing stage, she recalled, she was approached by the author, filmmaker, and performer Maya Angelou, who asked how she could help, saying, "I don't have any money, but what do you need?" When Anderson said she needed music, Angelou offered to sing for the film.6 Presumably, it's her voice we hear in the ensemble, along with actor and singer Lillian Hayman and musician James Bartow, singing the spiritual "Over My Head" in the opening montage. Here, the tone expresses both grief and grievance—"Over my head, I see trouble in the air. Over my head, I see trouble everywhere."—adapting the lyrics and rhythm to speak to the struggles of the 1950s.

In one of many firsts, Anderson—a director, editor, and producer of social documentary and television—became one of the pioneering Black women members of the New York Motion Picture Editor's Guild.7 She explained in a 2013 Black Camera interview how difficult it was for her to join the union since she did not have a parent or close contact already in it with whom to apprentice. Alongside her grit and determination, Anderson maintained a playful vision of herself as an editor. She remarked: "I didn't want to tell someone how to edit. I wanted to edit. One of my fantasies was that someone would be standing at the door pushing film in and I would sit there and edit and just edit." This passion for craft and process directly feeds the intimacy she creates between the viewer and the subject.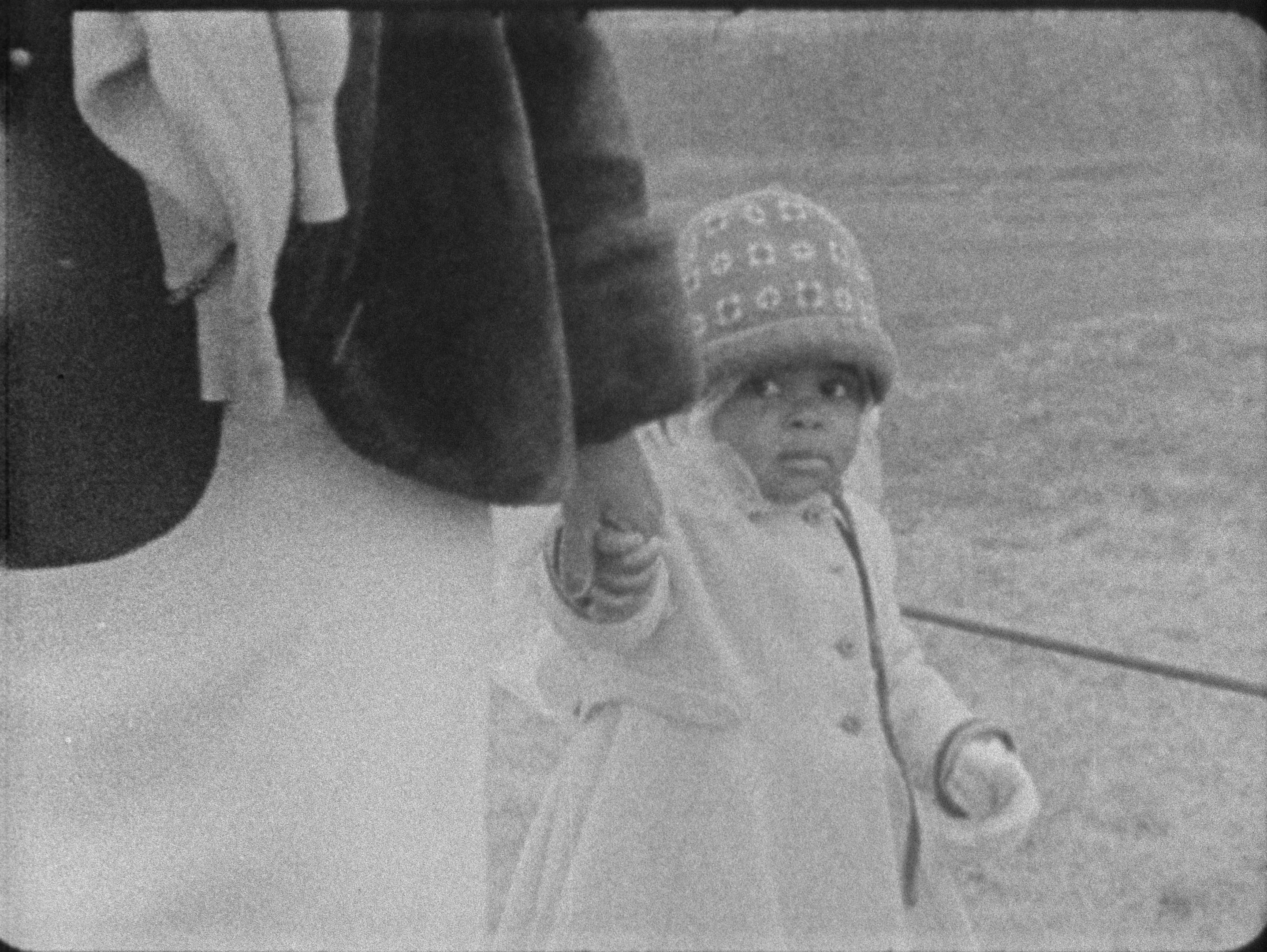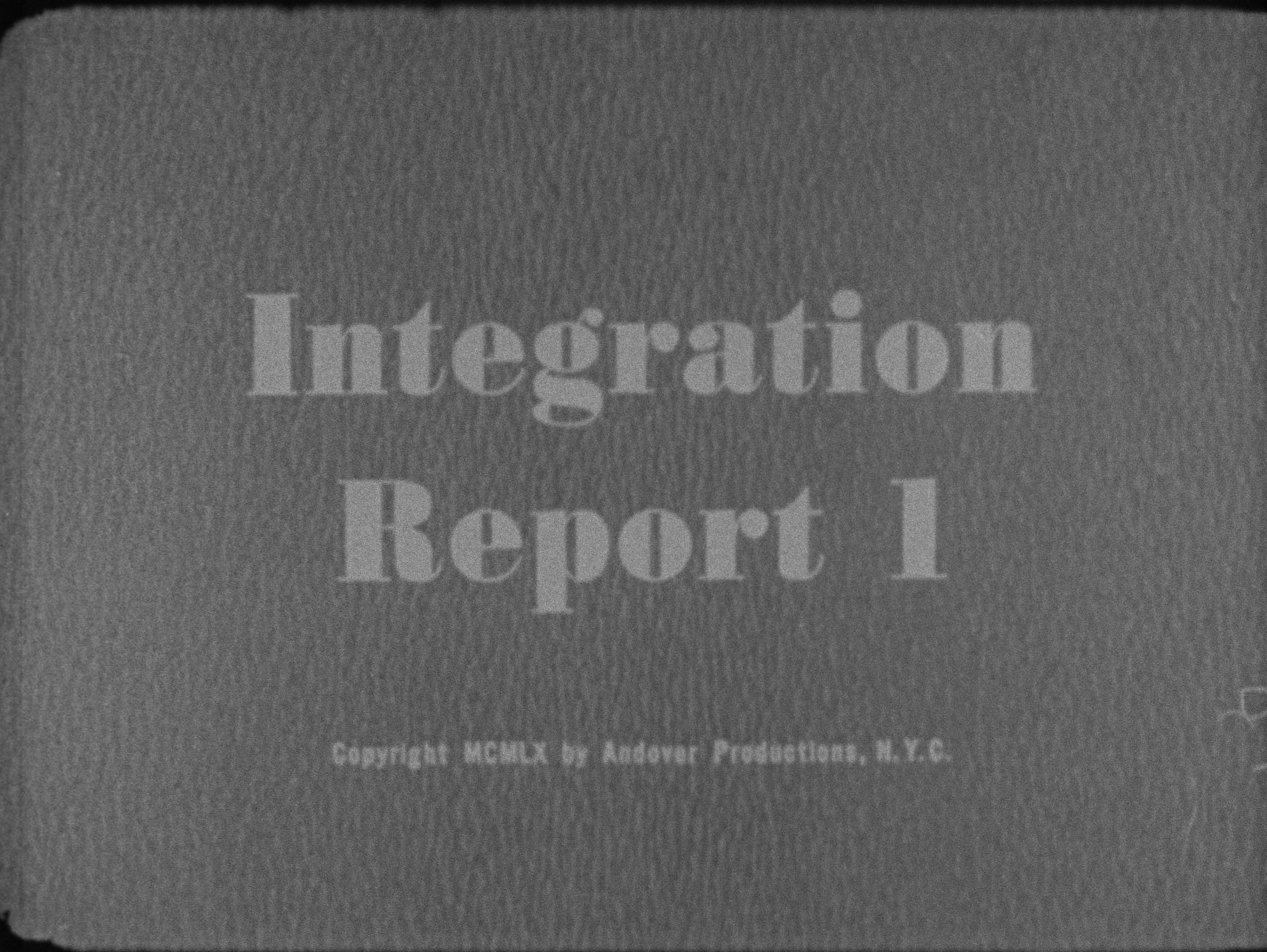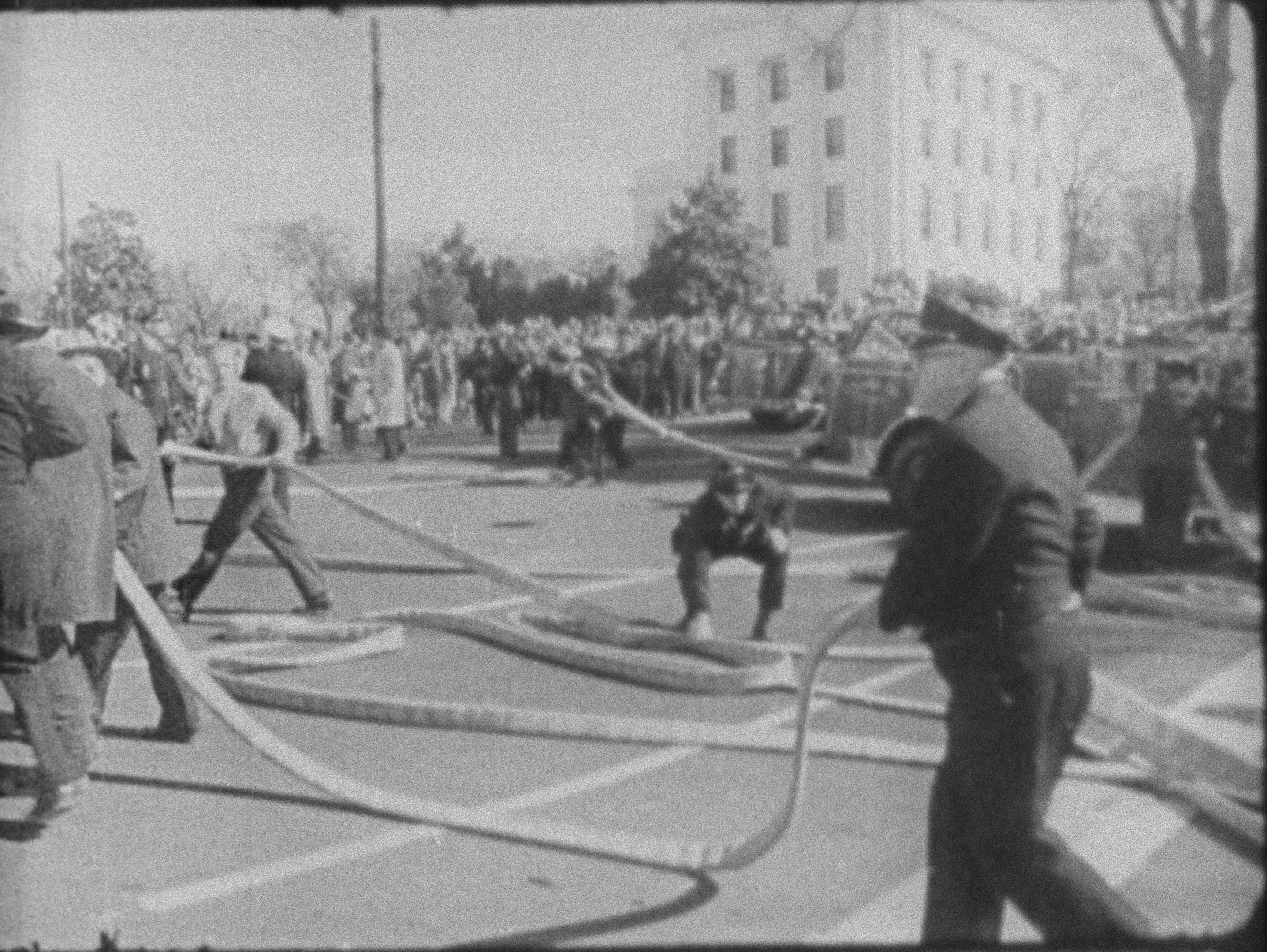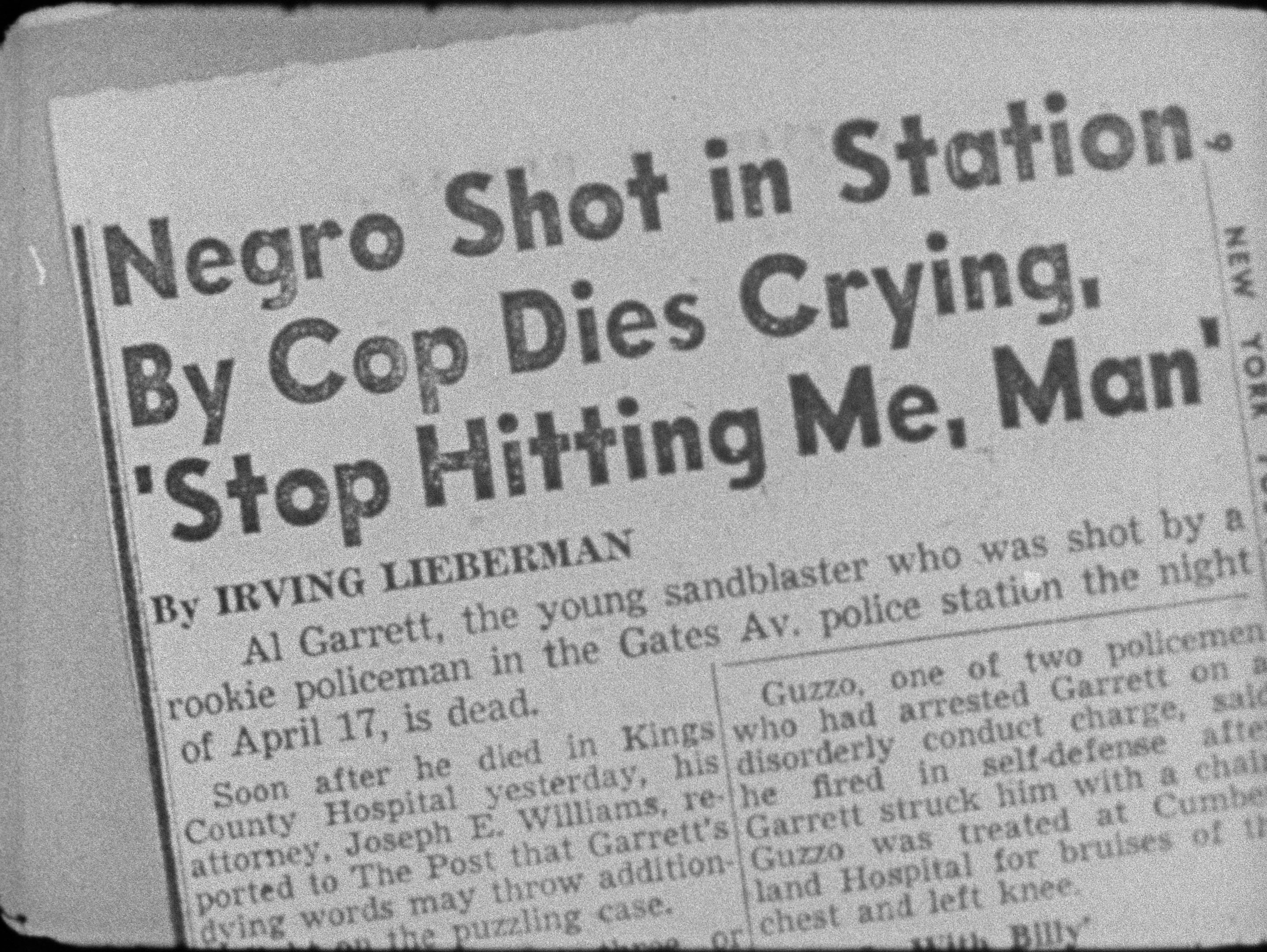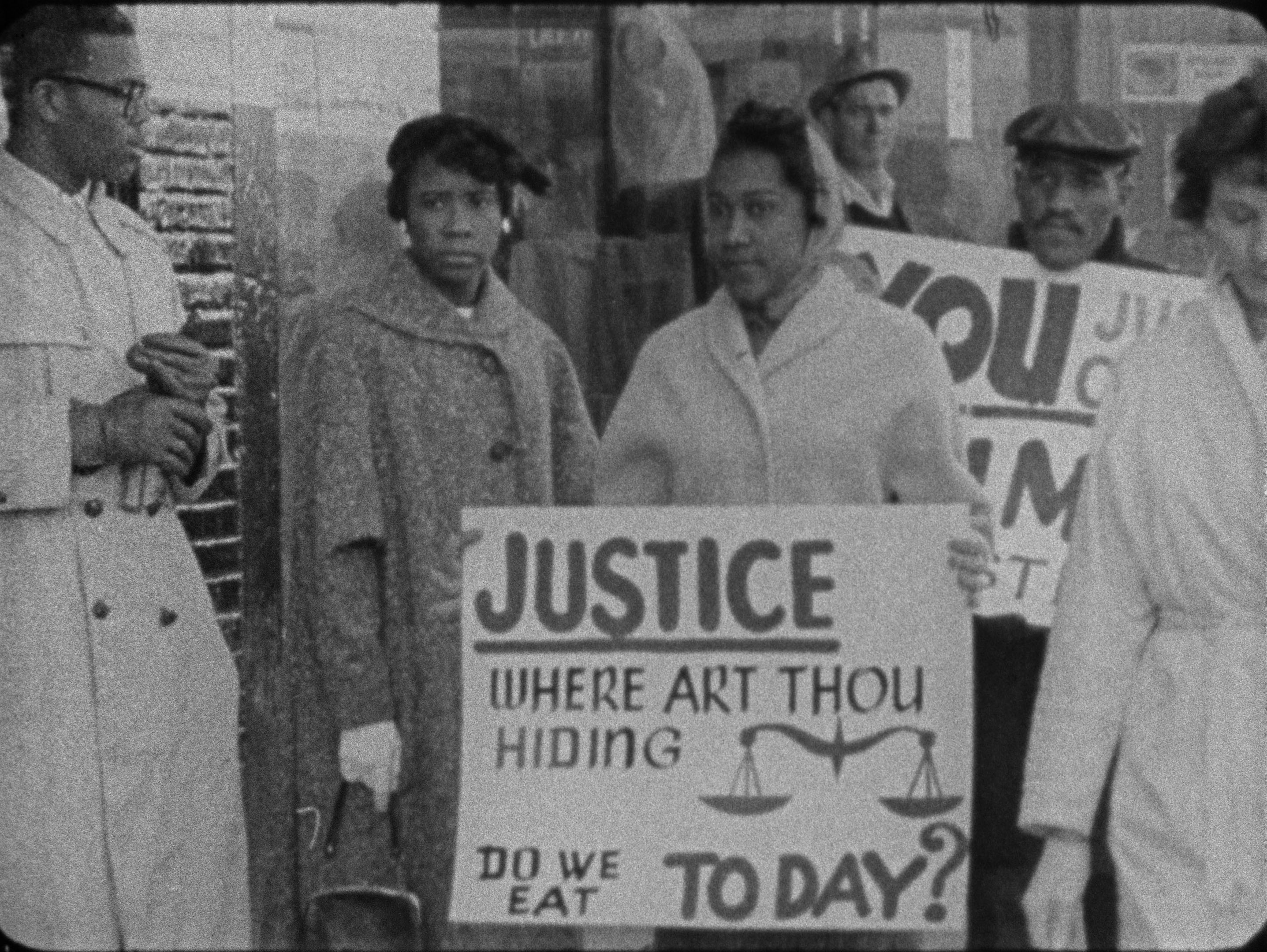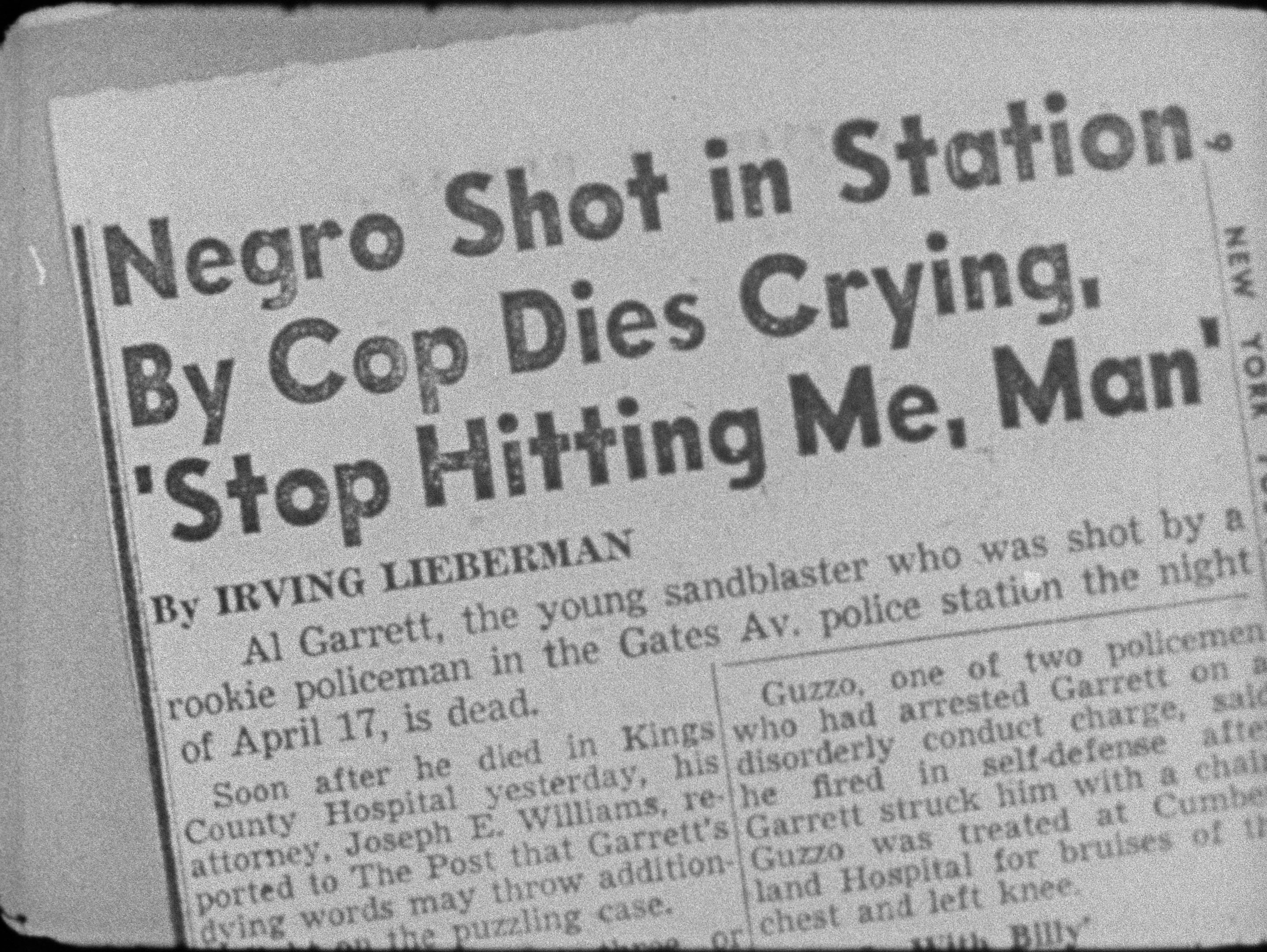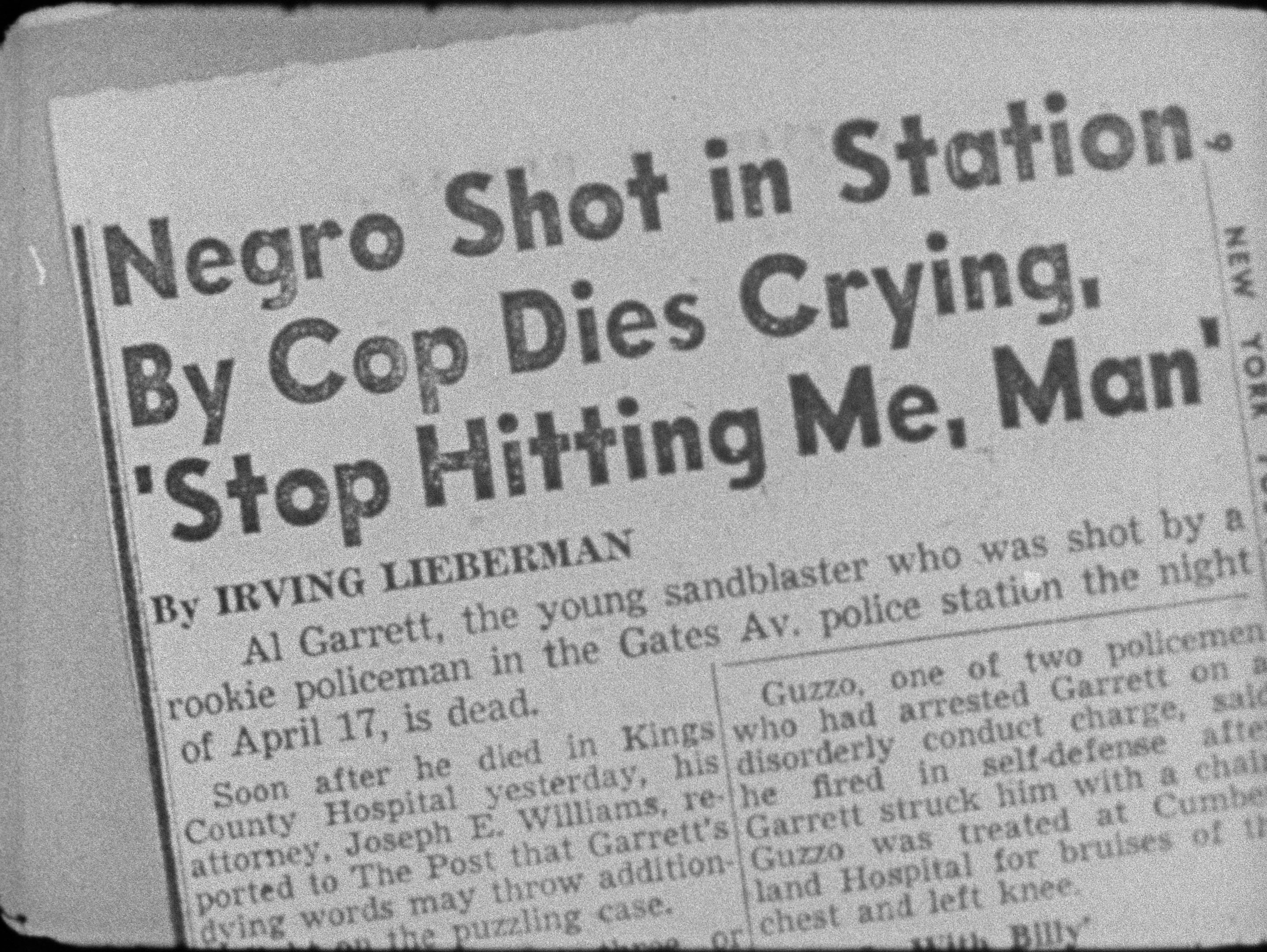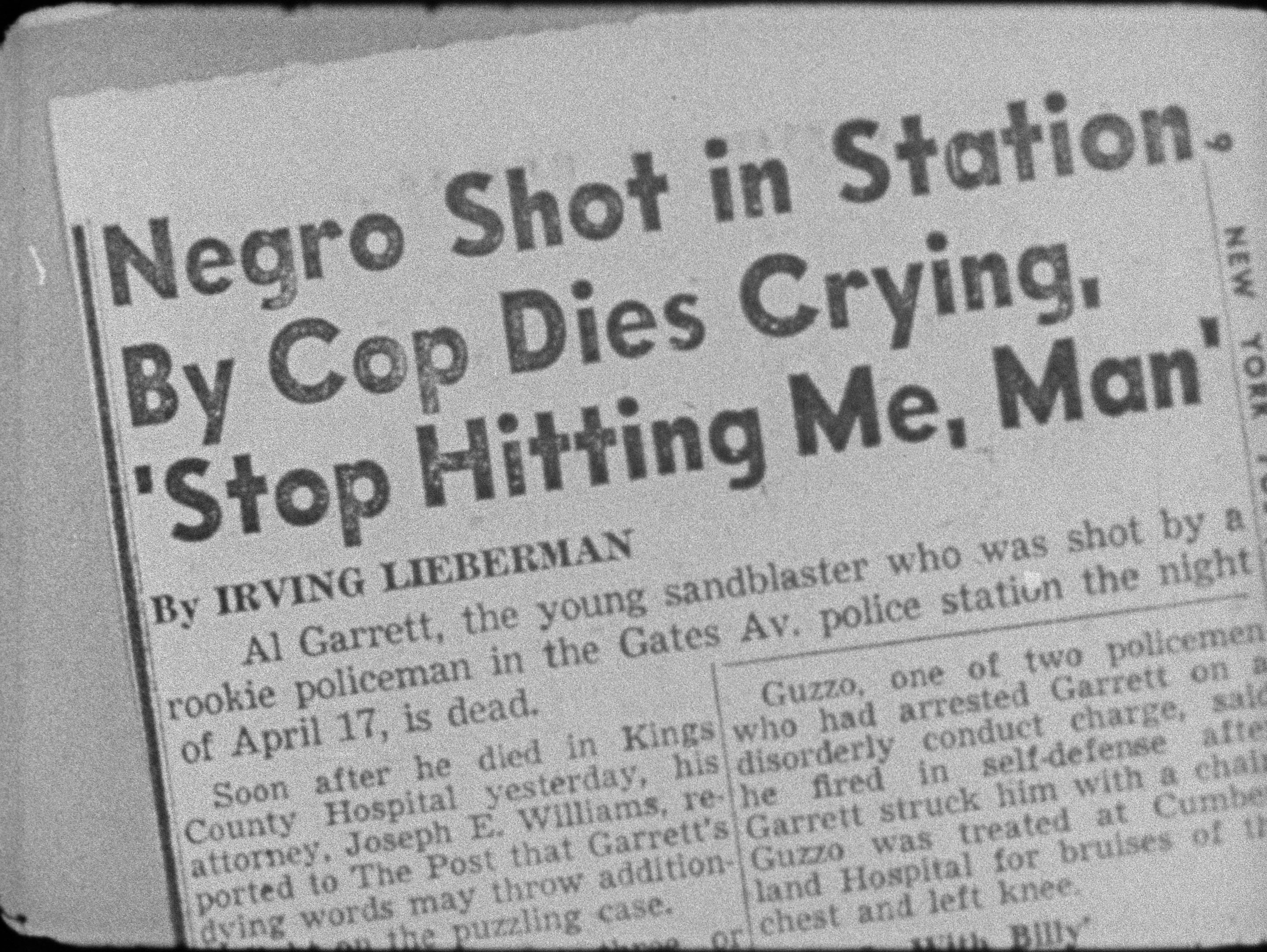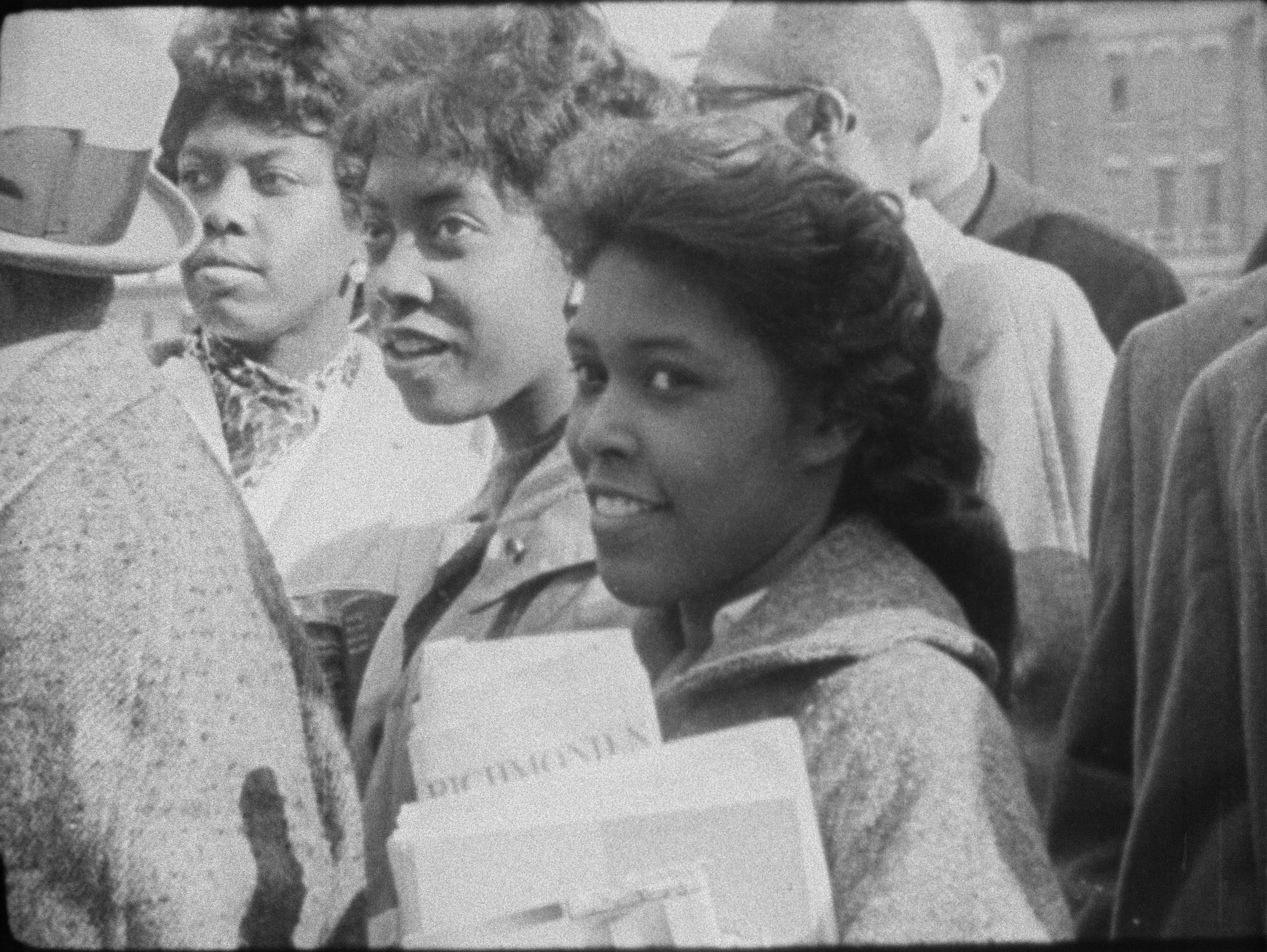 Integration Report 1 (1960). Film stills courtesy of Icarus Films.

---
Watching Anderson's cinematic assemblages on my laptop, twenty or so inches from my face, monumental historical movements came down to the scale of voices and gestures—the pause as one demonstrator waits for another to descend from the police wagon, gently placing his hand at the small of her back. It's the serene cool in a man's posture as he stands, taking a puff of his cigarette as he waits to be arrested at the lunch counter sit-ins. We're in the action, but Anderson lets us notice the softer actions of these history makers as they bear witness and push justice forward. Their actions are often subtle, but emphatic and sure, as in Jackie Robinson's insistence that as an interstate passenger he does not need to sit in the Negro waiting room at the airport. Anderson's vision, as a chronicler of historical material, takes a participant-observer perspective. Her camera is positioned close to the crowds, among the people, with a space for us.


~


Terri Francis is the author of Josephine Baker's Cinematic Prism. She is an associate professor of cinema and media studies and director of the Black Film Center/Archive in the Media School at Indiana University.



~
FOOTNOTES

1. The Smithsonian's National Museum of African American History and Culture has undertaken important efforts to make these materials available to the public. In 2016 they facilitated photochemical preservation on Integration Report 1 at Colorlab. Ultra-high-definition or 4K scans were done on I Am Somebody in 2015 and on A Tribute to Malcolm X in 2016, both at Colorlab. Thanks to media archivist and conservator Bleakley McDowell for research assistance.


2. Michelle Materre, "From the Archives: Madeline Anderson on I Am Somebody" YouTube video, 39:50, February 24, 2021, https://www.youtube.com/watch?v=NNexsk_fDPo. The event was recorded in 2015 at Film at Lincoln Center.
3. Michael T. Martin, "Madeline Anderson in Conversation: Pioneering an African American Documentary Tradition," Black Camera 5, no. 1 (2013): 72-93; 74.
4. Madeline Anderson. Artist Statement. http://signsjournal.org/madeline-anderson-i-am-somebody-1969/ Accessed March 10, 2021.
5. Materre, "From the Archives."
6. Materre, "From the Archives."
7. Anderson was inducted into the Black Filmmakers Hall of Fame in 1992.