Issue 001 | Fall 2020
Portrait by Michelle Angela Ortiz
Labor of Love
Elizabeth Méndez Berry
A few months ago, my friend Loira Limbal told me that her first feature documentary was premiering at the Tribeca Film Festival. In the middle of 42nd Street, clutching my phone in the frigid New York air, I screamed, "You did it!". A labor of love—produced over four years, before work and after her kids went to bed—the radiant Through the Night tells the story of a twenty-four-hour daycare in New Rochelle. Through the everyday struggles and tenderness depicted, Limbal offers a window into the human costs of winners-take-all capitalism, revealing the structural through the deeply personal. Completing this film was a feat, and we were ready to celebrate in style. We talked about our outfits for the screening and where the after-party might happen. Because Limbal is a DJ herself, DJ Laylo, I knew it was going to be good.


Two months later, on the date of her film's scheduled debut, we were in the thick of a pandemic. The film festival was canceled, but the daycare center was still open. "The protagonists of my film are also the protagonists of this pandemic," Limbal says. That week, instead of prepping for red-carpet glamour, she was quarantined in her Bronx home. She did two public events that captured her life in that moment. First, an incandescent interview with Thom Powers, artistic director of the documentary film festival DOC NYC. The other event had her DJing for the fourth anniversary of a monthly event she co-founded, A Party Called Rosie Perez, hosted at El Museo del Barrio. She rocked her set from her living room, chic in a gray sweatsuit, her two kids boogying in the background. Like her production company name, Third Shift, hints, she works overtime to make her art, support other artists, and take care of her kids and her community.


In her DOC NYC interview, Powers asked how she was feeling about missing out on the festival circuit with her new film. "I haven't really felt that grief. I almost haven't had the luxury to," Limbal said. A native New Yorker living in the Bronx, at the time of the interview Limbal was in the thick of dealing with the devastation of the pandemic. "[I'm] from the Black and Brown communities that are being talked about as this faceless mass that is disproportionately dying and being impacted by COVID-19," she told Powers in the interview. "I'm part of that community. All of my elders are in New York City. I have so many family members that have been sick." Reflecting on the interview, she says: "When you're from the Bronx, [you feel] anger around people being like their primary problem right now is that they're 'bored.' For us, death is knocking on our doorstep." Her proximity to the issues she illuminates with her work is powerfully clear.


Her commitment to her work is a direct extension of her commitment to her community. She is the senior vice president of Firelight Media, a production company founded by filmmakers Stanley Nelson and Marcia Smith to ensure Black and Indigenous communities and other communities of color are depicted with respect and resonance by filmmakers of color. "Loira has been in many ways the heart and soul of Firelight," Nelson says. "She broadened the horizons for what we imagined for Firelight." Smith adds, "Someone said that what the Doc Lab brings is 'rigor without colonialism,' and that's Loira!" Under Limbal's leadership, Firelight's Documentary Lab program expanded to a national scope. She has led intensive training for filmmakers from Santa Fe to Chicago to New Orleans and beyond. "I think the fact that she is Black and Dominican, and identifies as both, has pushed us to recognize the complexities of identity both within our organization and in our program work," Smith says. "Her politics are critical to how the organization shows up in the field as a disrupter, in a good way."
Loira Limbal. Photos courtesy of Loira Limbal.
"Like her production company name, Third Shift, hints, she works overtime to make her art, support other artists, and take care of her kids and her community."
Firelight's importance as a beacon for BIPOC people in a largely white field cannot be underestimated. "The work we do at Firelight is about solidarity. Not only do we see ourselves through a white gaze, but that's also how we see other communities. We consume these narratives too," Limbal says. She believes that film and storytelling can open communities of color to each other, and help them get past mistrust and misunderstandings. "In the documentary world, the lens of anthropology and the white dominant gaze is still the norm or the default. The unspoken assumption is that a white voice is going to explain our existence to white audiences or explore the perpetual other for the sake of white liberal audiences," she says. "We are trying to repurpose these tools. For us to dream something different, we need to see something different."


Growing up in New York City has shaped Limbal: "I'm such a New Yorker. I was my mother's right hand because my mother doesn't speak English; from the age of six, I've been translating for her." As a young person, her activism deeply connected her to the city and its many communities. Limbal says of growing up in New York City: "It was so intersectional, pan-POC—Cambodian folks in the Bronx, Dominicans in Bushwick, DRUM,1 CAAAV,2 Malcolm X Grassroots Movement, Puerto Rican grassroots groups. All these political spaces instilled in me the idea that my freedom is bound up in your freedom. I was pan-Africanist before I understood what that word meant."

In her twenties, Limbal joined the collective she considers her most formative political home, Sista II Sista, "a collective of working-class, young and adult, Black and Latina women building together to model a society based on liberation and love."3 Sista II Sista embodied that connectedness, and it also saw the political potential of film. Their film No More Violence Against Our Sistas (2005) was created as part of Sista II Sista's Freedom School for Young Women of Color. "I was very inspired hearing about [the] project Sista II Sista created with young Black and Brown women in Bushwick," Limbal's longtime friend and collaborator ill Weaver (Invincible) says. "It was a film about the intersections of racist and sexual violence and harassment perpetuated by police. After completion, [it] was projected onto a wall in front of the precinct they were putting on blast." It's a powerful use of a film that would be at home with many social justice arts organizations today—but happened 15 years ago. "We used culture as a tool for political education and community organizing," Limbal says.

Her film captures similar dynamics of mutual care and support across cultures: a Mexican mother whose children are in the daycare calls Nunu, the African American woman who runs the center, her second mother. In Through the Night, family isn't limited by bloodlines. "The interdependence and deep solidarity that happens between African American and Latinx folks living side by side in New York, it's so unique," Limbal says. "A lot of young Latinx folks in New York get politicized within an African American space."

"In Through the Night, family isn't limited by bloodlines."
As a senior in college, Limbal started working on the film Estilo Hip Hop (2009) with her co-director Vee Bravo. The documentary focuses on hip hop in Cuba, Chile, and Brazil. "Estilo Hip Hop was about a political point I wanted to make about hip hop being more than what the mainstream media was telling us it was, because it was the thing that I love," Limbal says. Making the film got her hooked on filmmaking: "I loved the unique relationships that are formed through production with protagonists. I love bearing witness to our people reflecting on their own lives. I loved the process of piecing together a story and figuring out what elements serve the story, in terms of plot points, voiceover, images, music, and sound design."


Full disclosure: I helped with the subtitles for Estilo Hip Hop. I have known Limbal for nineteen years, since she attended a party at my first New York City apartment, on Flatbush Avenue in Brooklyn. Over the years, I have seen how supportive she is of others' work, including mine. "After Sista II Sista closed, I wanted to continue working with young sistas, especially in the Bronx, through video projects, because I saw how transformative it was not only to tell their stories but for them to be the ones doing it," she says. And so she created the Reel X Project, a social justice and filmmaking program for teen girls in the Bronx that she ran out of her apartment. That throughline continues to Firelight, where she has mentored countless filmmakers of color and built programs that are responsive to their needs, as well as sharing ideas and insights with kindred projects such as the Detroit Narrative Agency.


Last fall, I went to Puerto Rico with Limbal as part of a Firelight program supporting a network of local filmmakers called AdocPR. I witnessed the grace and generosity with which she supported the local documentary community. She created a program in which filmmakers from around the Americas visited Puerto Rico to provide feedback on the AdocPR projects and share their own work. It was powerful to see what the Puerto Rican filmmakers were working on, wrestling with the aftermath of Hurricane Maria and issues of colonialism as well as culture. Limbal's thoughtful pairings ensured they got the most out of the experience.


The partnership with AdocPR is one of many Limbal has painstakingly built during her time with Firelight. Meaningful collaboration requires slowly building trust and designing programs that resonate with different people in different places. For Limbal, this work builds bridges between vulnerable communities through creativity. She has supported many people over the years—filmmakers, family, and friends—making it so gratifying to see her art in the spotlight. This is particularly true at a time when essential workers are being talked about but not necessarily understood, and her film offers insight and intimacy without exploitation.


For Through the Night, Limbal deliberately considered a different audience than the "white liberal" documentary default. "If you can reveal something to Black folks, to Latinx folks, to working-class folks about their experience, it will be revelatory to everyone else too," she says. "I approached this project first thinking about what we need to see of ourselves. We don't need data; what we need is human, layered portrayals of our realities to feel affirmed and to feel our experiences are valid, to feel less isolated, to carry less shame." Limbal's mother was a home health aide who worked the night shift when Limbal was little, and she was one of the inspirations for the film. "I was thinking about the Bronx and my mother's block, and I wanted to create something that they would think, This is true to what I know. If I was trying to prove anything to anybody, it was for them."




"I was thinking about the Bronx and my mother's block, and I wanted to create something that they would think, This is true to what I know. If I was trying to prove anything to anybody, it was for them."




She was also proving it to the documentary world. As a single parent of two with a full-time job, making this film wasn't easy. "I was craving the idyllic writer's cabin in the woods, and the babbling brook you'd hear every morning. I was frustrated not having that ease to create," she says. "About two and a half years into it, I realized that's just not my reality; I cannot wait for that in order to create." Instead, she would watch the footage at home, drive to work thinking about it and then sit in her car, making notes before starting her workday at Firelight.


"Loira has shed light on something that is rarely openly discussed in the documentary community: what it means, and just how much it takes, to be both a filmmaker and a single mom," her editor Malika Zouhali-Worrall says. "The US independent filmmaking community is only barely starting to engage with how to adjust its practices to support filmmakers with young children. I can say from personal experience, it still has a long way to go on that front. If that question isn't extended to also address the specific needs of single parents and single moms in particular, then that means a whole swath of artists are not having their voices heard, voices which could very easily be some of the most essential of our time."


For Limbal, one of the revelations while making the film had to do with redefining being a mother and an artist for herself. "The narrative [about motherhood] is that you choose between your art and your children," she says. "Whenever I am most present with my children, I'm able to be present in my creative process. There's a symbiotic relationship between trusting that I am enough for my children and trusting that I am enough for my art—trusting my vision." Through the Night offers a spacious definition of motherhood that is untethered from biology and focused on love and interdependence.


The question of how to care for people you love and how to also care for yourself is central to this film. While making it Limbal says she was obsessed with understanding "how my mother raised us given the cards she was dealt, how mothers continue to pour into others even when they are running on empty." Additionally, she says she was "trying to find solace, forgiveness, redemption for myself, for my own mistakes and failures as a mother by sitting with the experiences of other mothers."


These are deep, difficult questions, and this film welcomes them all without offering easy answers. We see it in the way Nunu holds her community: gentle but firm, with love and without judgment. The care that the daycare staff offers the families is a profound everyday offering, the kind of care everyone deserves but few receive, and the film captures its glory.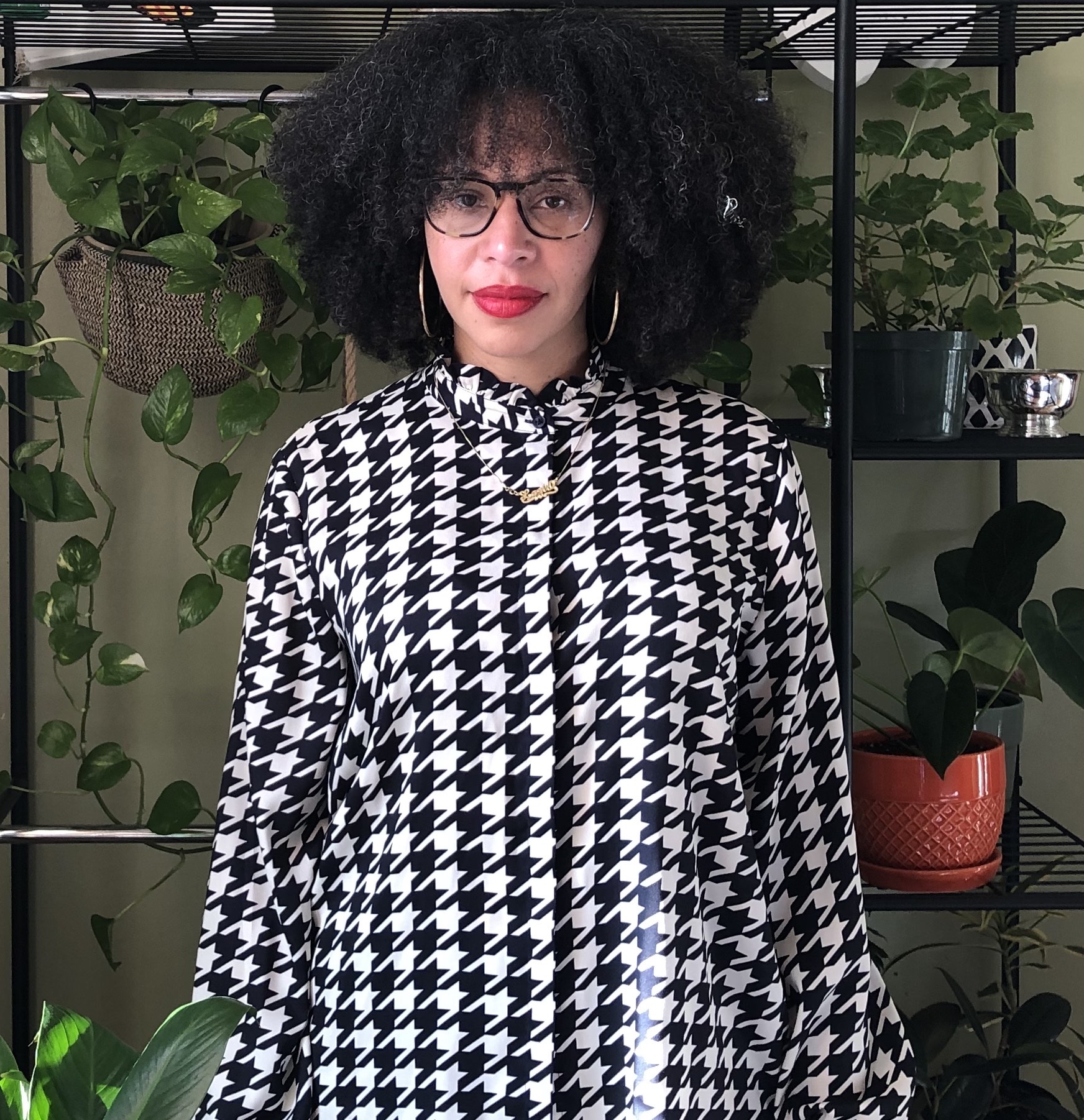 Limbal worked with an all–woman-of-color team to produce the film, and she says the whole crew played an integral role in ensuring its clarity of vision. "I was compelled to be involved in constructing a story that is at once about the love and tenderness within the space of the daycare, and yet also an opportunity to examine the brutality of the US economy and its impact on working-class women of color," Zouhali-Worrall says. "We approached the film by centering the concept of love, or, as Limbal described it, 'making it a love story.'"


Limbal and the team were very intentional about the tone and texture of the film. "I see a lot of documentarians; the cinematography is to get in, getting and extracting, the closer the better. But we were aiming for intimacy, being measured in the approach," Limbal says of Naiti Gámez's cinematography. "The scene that encapsulates how brilliant Naiti is, as a cinematographer shooting verité, is where Nunu is comforting Noah in the kitchen," Limbal says of a moment between the daycare's founder and a little boy in her care. "Naiti knew exactly where to stop in terms of proximity. She didn't go in and climb on top of them with the camera. She stayed at the entrance of the kitchen and held steady and then zoomed in for a little bit."


These aesthetic decisions have political implications, and they are part of what gives the film its subtle power. "Loira has made an exceptional and incredibly intimate film that would be relevant at any point but is especially timely now as we look at essential workers all over the country and what they have to go through," Nelson says. "It's a film that only she could make for so many reasons. It's an incredible, personal, loving film by a woman of color that is about women of color. So, in ways both overt and subtle, it is a very meaningful project because it is about this community and also of the community. She's right there with them."


The difference between extraction and illumination is what makes the film so affecting. "I wanted to make the process revelatory for the people in the film, for the women-of-color team making the film, and for me," Limbal says. "It revealed to me that I have a lot of issues seeing myself as worthy of good things, ease. I was trying to create something tangible that contained all of the tenderness that I wish for Black and Latinx women, my sisters. I was trying to convince myself and my sisters of our own worth. I made something that's tender. I'm capable of that. It was an epiphany. I had a moment crying in the car. Seeing the film, I thought: Oh, it's in me."



---
1 Desis Rising Up and Moving.

2 Organizing Asian Communities.

3 Sista II Sista, "Sistas Makin' Moves: Collective Leadership for Personal Transformation and Social Justice," in Color of Violence: The INCITE! Anthology, ed. INCITE! Women of Color Against Violence (Durham: Duke University Press, 2016), 197.